Plastics Industry Insurance
Plastics Industry Insurance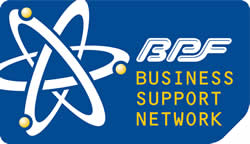 Rees Astley is proud to specialise in one of the UK's leading manufacturing industries – Plastics.
Our Plastics Manufacturing Insurance Specialists have a wealth of knowledge. They fully understand your business, the hazards that you face and can help you get the right cover at the right price.
And that is just part of our job – being there to personally assist you with your claims or queries is also a vital part of what we do.
Our clients include (but are not limited to):
Plastic Manufacturers including cold curing, injection moulding, vacuum forming
Plastic Assembly and distribution
High precision polymers
Manufacturing and storage of polystyrene foam
Primary polymer, oil and chemical processing
Printers
Packaging Manufacturers
Builders' ware and other plastic products
On top of standard insurance cover for example Employee Liability and Public we also offer insurance to cover the following:
Patterns & Moulds, Tools & Machinery –if your tools or machinery are lost, stolen or damaged this cover will help you to get back up and running
Deterioration of Stock – wherever goods are stored there is a risk of damage from a variety of ways, this insurance will cover your costs against damage caused to your stock
Recalibration of Quality Control Equipment – following an accident it may be necessary to recalibrate equipment , can your business meet these costs
Temporary Storage Sites –protect materials stored away from your business premises from damage or theft
Product Recall - managing an incident where your product is recalled can be a costly exercise, product recall insurance will help you meet the costs of a recall including reputation management
Business Interruption – protect against the weakest link in your supply chain and against loss from unexpected interruptions , useful optional extensions include:
Unspecified Suppliers & Customers –cover to loss when you are carrying out a contract away from your main premises
Infectious diseases –protect you against costs arising from your premises having to close down as a result of an infectious outbreak
Additional Increased Costs of working – will provide you with a specified a lump sum of cash for you to do whatever needs to be done to keep your business running
Denial of access – if you or your staff are not able to gain access to your place of work your business can suffer, denial of access can protect against loss of income in defined situations
Failure of Supply – for when the unexpected happens. If something goes wrong with your supply chain guard against the costs of disruption
Research and Development - ensures you can continue with your research and development by protecting your funding and expenditure
Cyber Crime – use of technology in the manufacturing industry poses exhortation threats from cyber criminal
Why clients from the plastics manufacturing industry choose Rees Astley:
demonstrable expertise in the Plastics Manufacturing Industry
selected by Willis Towers Watson Networks to partner with them to specialist plastics business insurance to members of the British Plastics Federation.
To get the right manufacturing cover for your business with a competitive premium contact one of our plastics experts now.